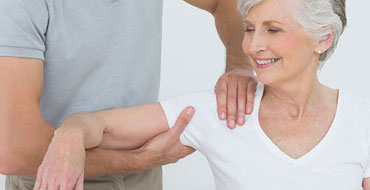 CHIROPRACTIC FOR EVERYONE
At Kallangur chiropractic we have longer consultation times in order to get a full understanding of your health concerns and goals. Your initial consultation will consist of a thorough history followed by a spinal and physical examination with all the necessary orthopaedic and neurological examinations. If it is established that further imaging or investigations are required you will be referred accordingly. If you have any previous imaging results or other relevant health information please bring that with you to your consultation. From there a treatment plan will be established based on your individual specific needs and explained to you. We use a variety of manual adjusting and low force techniques and your treatment plan may also include rehabilitation exercises, nutritional and ergonomic advice.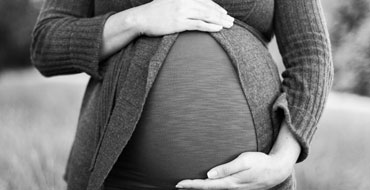 CHIROPRACTIC DURING PREGNANCY
The pregnant body must adapt to the many changes taking place over time to accommodate the growing baby. This includes significant bio-mechanical changes that occur as the baby's growth progresses. These changes can impact the mother's spine and nervous system, which in turn may result in compromised function of nerves, ligaments, posture and stability.
At Kallangur Chiropractic our primary focus is to ensure that the spine, pelvis, and nervous system remain in optimal condition throughout your pregnancy and after your baby is born. We offer pregnant and breastfeeding mums the comfort of Belly Pillows while they are being cared for which allows mum's to lie on their front easing the pressure on their lower back while being treated by the chiropractor.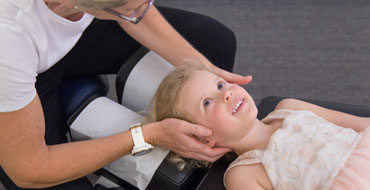 CHIROPRACTIC FOR BABIES AND CHILDREN
Babies and children and not merely 'mini versions of adults'. They experience rapid neurological and musculoskeletal growth and face exciting developmental challenges along the way. For this reason chiropractic care for babies and children is tailored to each child depending on their age and case and specific low force, gentle manual and cranial techniques are used. Our chiropractors will perform appropriate orthopaedic, spinal and neurological developmental examinations while observing at all times for any clinical indication which would require the child to be referred to another health care professional.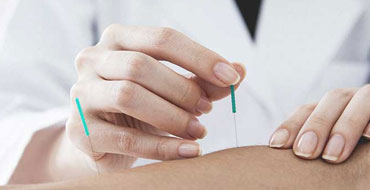 DRY NEEDLING
Myofascial dry needling is sometimes used by our chiropractors to help relieve muscle pain and stiffness and improve the function of the muscle. The very fine, dry (nothing is injected), single use needle is inserted into the trigger point (knot) in the muscle and left in the muscle for a short period of time. This is thought to cause an increased blood supply to the area which improves local oxygenation of the muscle and removes toxins.
Dry needling is different to acupuncture which is an ancient form of Chinese medicine used to treat a variety of ailments by restoring energy flow through the meridians in the body.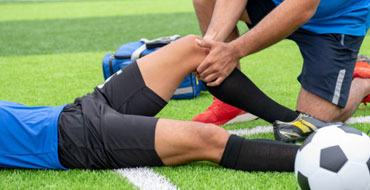 SPORTS INJURIES
Chiropractic focuses and the musculoskeletal system correcting alignment and restoring balance to the body. Many sporting injuries are the result of imbalances which will not resolve completely without a holistic approach and proper rehabilitation. Our Chiropractors have extensive experience in treating sports related injuries with special interests in rehabilitation, and extremity adjusting. They are qualified in complementary techniques including dry needling, kinesio and dynamic taping and Dr Peter has completed Polestar's Pilates Matwork Certificate IV. Getting you back out there doing what you love to do, is what we love to do!